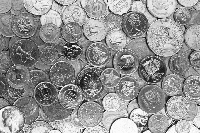 Conference Fee
The regular Conference Fee for HISTOMUN would be 120.- EUR.
But due to an unique mutual committment of all the partners and supporters of UNYSA-AUSTRIA-AFA it is possible to reduce the Conference Fee for HISTOMUN 2010 to only 60.- EUR.
As a prerequisite to this generous support, this fee appilies to ALL delegates (no further discounts for delegeations or individual financial aid).
The Conference Fee includes:
- all conference materials
- Welcome Dinner including drinks
- all coffee breaks
- Reception with snacks and drinks on Tuesday evening
- free entrance at the Clubbing
- certificate of participation
Travel and Accomodation Expenses
Each participant has to take care of his/her travel and accomodation arrangements individually. The organizer is not able to provide financial support.
Meals
The Conference Fee includes meals and beverages at the Welcome Dinner on Monday and at the Reception on Tuesday evening. All other meals have to be covered by the participants. For lunch the Webster University Vienna has arranged for participants the allowance to eat at the canteen of the university. The canteen offers international cuisine at reasonable prices.
Bank Transfer
After registration is completed the Conference Fee has to be transferred to the UNYSA-AUSTRIA - AFA not later than by 30 September 2010.
As payments via credit cards or cash are not possible participants are requested to transfer the fees to the following account:
Account holder: "Akademisches Forum fuer Aussenpolitik"
Account holder's address: Johannesgasse 2/2/32, A-1010 VIENNA
Name of bank: Erste Bank
Address of bank: Graben 21, A-1010 VIENNA
SWIFT (BIC): GIBAATWW
IBAN: AT912011131002405788
Routing Code: 20111
Account No.: 31002405788
Please note that transfer fees charged by the bank must be covered by the participants themselves! Please bear in mind that as well as your bank also our bank charges fees for international bank transfers, which depends on the contracts between your bank and our bank.
If you could not include both bank transfer rates into your transaction you will be asked to pay the outstanding transfer fees at the Registration Table upon arrival.
Cancellation of Registration
Notification of cancellation must be made in writing and sent to the UNYSA-AUSTRIA - AFA. Cancellation of registration will be accepted until 30 September 2010, up to which date the total amount will be refunded. We regret that no refund can be made or any cancellation received after 30 September 2010.
Please make sure to check the HISTOMUN website for cancellation policies as applied at HISTOMUN.
By sending the registration form you sign a contract with the UNYSA-AUSTRIA - AFA. If you do not cancel your registration before 30 September 2010 you will be requested to pay for the full Conference Fee. Court of competent jurisdiction: 1010 Vienna.